This years' Celtic Spirit project is called 'Piping for Prostate' and is a fundraiser for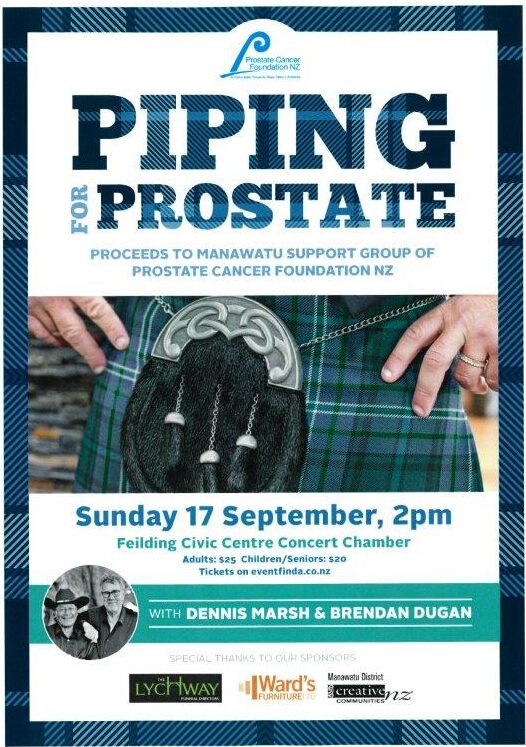 Prostate Cancer, supported by our company.
This wee concert is on 17 Sept at the Feilding Civic Centre concert chamber starting
at 2.00pm.  It will bring together an array of performers including Brendon Duggen
and Dennis Marsh, two great country and Western artists  who will provide a
wonderful afternoon of entertainment through humour, music and dance. The
ultimate goal is to challenge men to be more aware of Prostate Cancer and to do
something about it.Our 2-hour concert will include highland pipes and drums,
Brendon Duggen and Dennis Marsh, highland dancers, haggis and more….
The Lychway Funeral Directors is a proud sponsor and supporter of this event